NIBS Buses deploys TransMach ticketing package
NIBS Buses has worked with TransMach to deploy the supplier's ticket machines across its scheduled and closed-door home-to-school routes in Essex.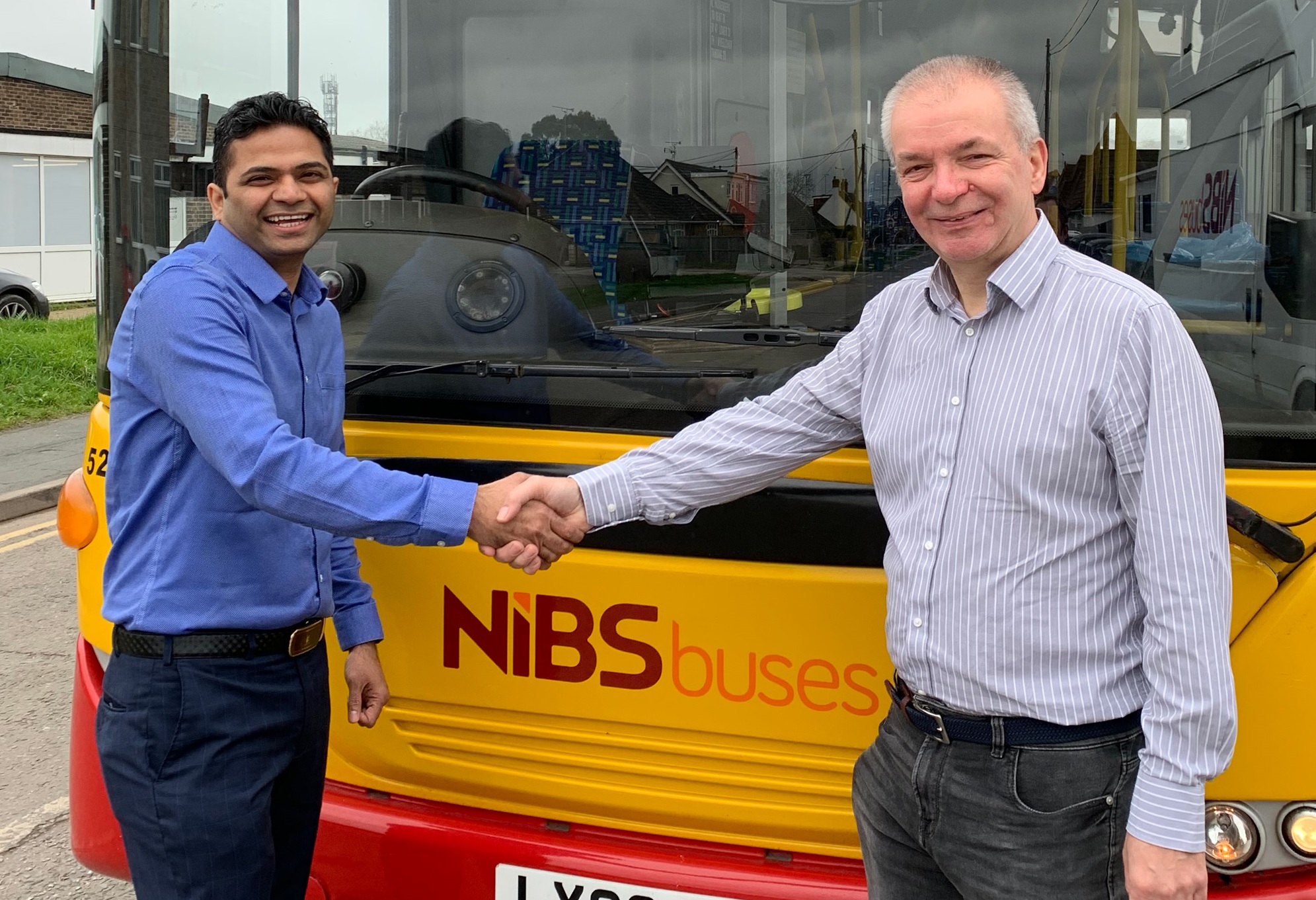 It follows an earlier three-month trial of the TransMach TM500 machine. The same model has been rolled out across the Stephensons of Essex subsidiary's 34-strong fleet, delivering contactless payments, Bus Open Data Service submissions and the provision of a GPS feed to allow NIBS' customers to track buses.

In addition to the onboard units, TransMach is developing what it says is "a bespoke online school portal" for the Wickford operator. It will allow parents to purchase travel smartcards for children, which the supplier adds "will not only improve customer convenience but also reduce operator costs by removing the handling of cash payments." TransMach will additionally provide technical support for the machines.

Speaking about the agreement, Stephensons of Essex Managing Director Bill Hiron (pictured, right) says: "We were impressed with the trials we carried out using TransMach's onboard contactless machines. They accommodated all of our requests in record time and have shown great flexibility.

"It is nice to support other SMEs, and our business was very happy to place this important order with TransMach."

TransMach MD Minesh Vandra (pictured, left) adds: "Our mission is to enable 100% contactless travel for public and private transport operators that delivers value for money and which is backed up by an expert and friendly technical support team.

"TransMach is delighted to welcome NIBS to its growing network of customers, who benefit from our personal touch and bespoke approach to every project. We believe that a large number of small- to medium-sized operators are still using early-generation ticket machines, so we remain focused on helping those businesses to upgrade to a fully contactless solution, which is far more cost-effective and convenient."

The TM500 has an LCD touchscreen interface and a high-speed contactless card reader. It runs on Android via a 4G data connection and produces automatic concessionary fare reports, which TransMach says reduce administration time and lead to faster reimbursement.

Accompanying the ticket machine with NIBS Buses is TransMach's app, which delivers tracking, revenue and patronage data, and driver messaging functionality.